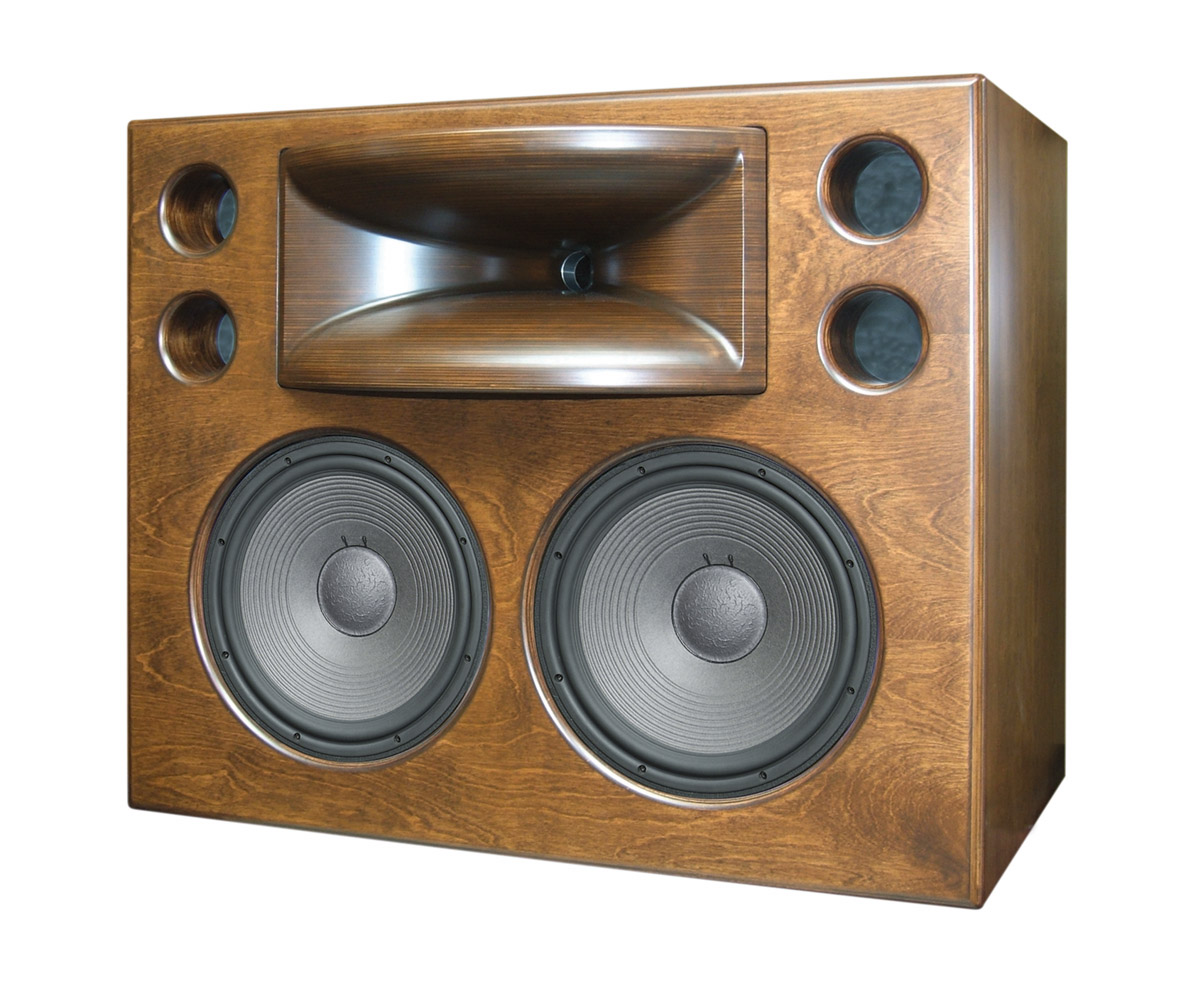 SFH-1BR
This is the "Superior Horizontal Double Woofer System," developed by G.T.Sound by pouring in <modern cutting-edge technology> and <sophisticated skill>.
The low range under the Horn (WOOFER) is driven in parallel to increase the bass feeling.
In particular, the reproduction of heavy bass is astonishing. There is a sense of stability for the horizontal type.
It is not a threatening sound for professionals, but a surprisingly soft and soft sound that is natural and gentle enough to beat.
It is not noisy even at high volume playback and does not get in the way.There is no loss of balance during low volume playback. .
Horn and SP-Box use birch plywood which is dense and heavy and has excellent resonance response.
Combining G.T sound original units that focus on everything, the material feel and tone of the instrument,
richly expresses the presence of vocals, the energy and spirit of the performer, breathing and presence,
and you can meet "impression of sound".
By connecting Woofer Units(GSU-W16R)<8Ω, 98dB> in parallel, the efficiency becomes <4Ω, 101dB>, and the low frequency reproduction is improved. .
By arranging Woofer Units with no individual differences above and below in the same SP-Box, sound bleeding does not occur.
Furthermore, since there is no individual difference between left and right, both solid feeling and speed feeling are compatible.
It is a work made in Japan with pour <Sensitivity of sound><Craftmanship of sound><Passion for manufacturing>.
Please listen to our sound with your mind and body.
Please note the following;
It takes 6 to 8 months to complete the production because it will be manufactured after receiving the order and then take time to export to you.
The case of exporting, we go your place and assemble our systems on arrival that.
・External dimentions & Weight:W110 × H900 × D650 /mm  & about 205kg(Include Network)
・Weight:about 205kg(include Network)
・Front baffle : Board thickness 84mm / Flat type
・Weight of SP-Box only : about 112kg