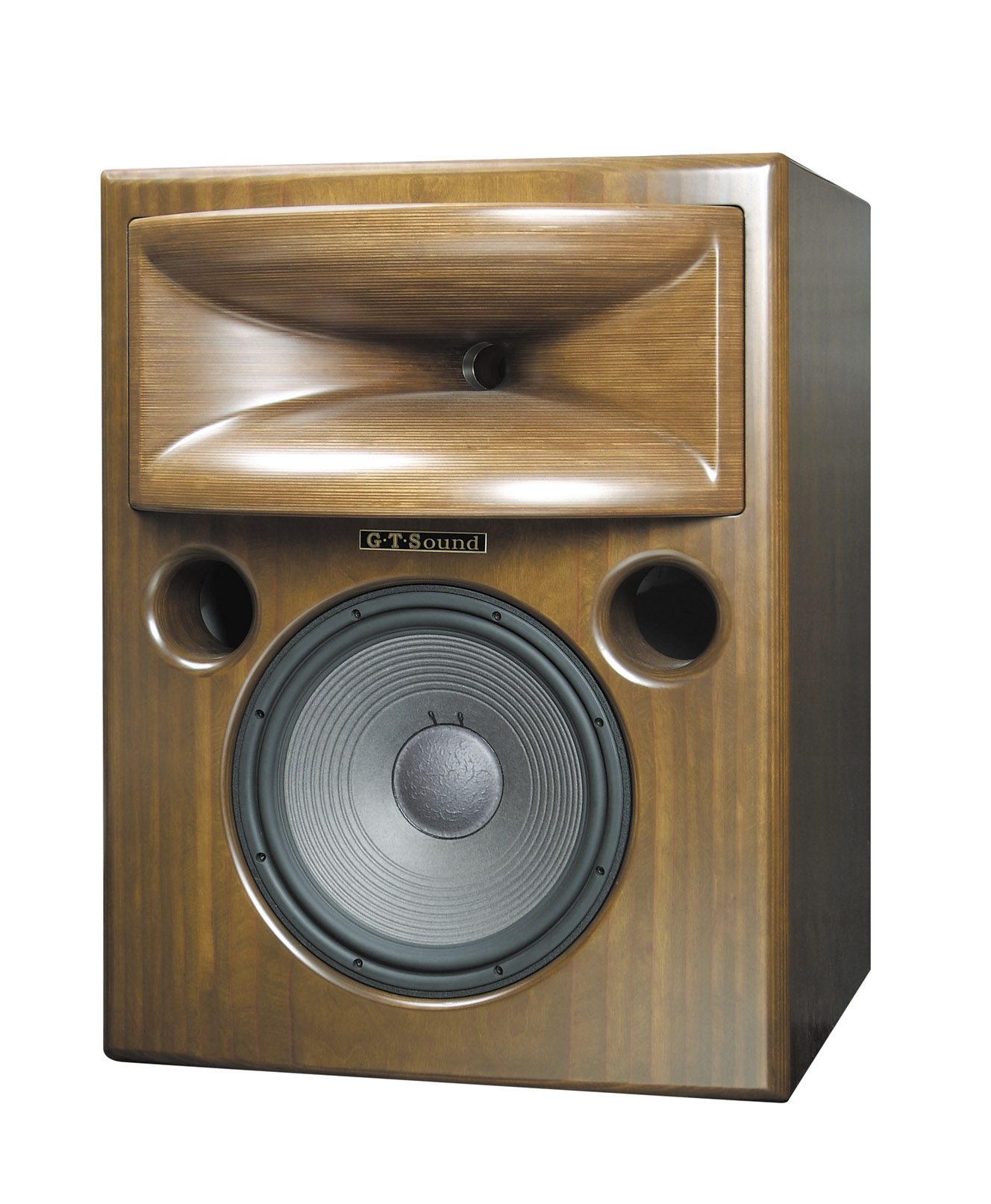 SRS-1BR
<SRS-1BR> is the "Ultimate 1st model" / music playback system that G.T.Sound has continued to pursue the essence of the speaker.
This is the first model that became the basis of the "ultimate" that G.T.Sound worked on.
Like other models, it is a speaker system created using <modern cutting-edge technology>&<sophisticated skill> & <accumulated wisdom>.
Orthodox 2-way speaker with Woofer under Horn.
The Woofer uses a large 40mm woofer, and the Driver uses a 2-inch throat 4-inch diaphragm. .
The Horn type with a sense of realism has an overwhelming sense of presence, increases the sense of unity of sound,
 and provides a sense of perspective and hall,the sense of localization improves, and you can listen to music very comfortably.
You will be surprised by the soft sound that is natural and gentle.
It is not noisy even at high volume playback and does not get in the way.There is no loss of balance during low volume playback. .
Horn and SP-Box use birch plywood which is dense and heavy and has excellent resonance response.
Combining G.T sound original units that focus on everything, the material feel and tone of the instrument,
richly expresses the presence of vocals, the energy and spirit of the performer, breathing and presence,
and you can meet "impression of sound".
It is a work made in Japan with pour <Sensitivity of sound><Craftmanship of sound><Passion for manufacturing>.
Please listen to our sound with your mind and body.
Please note the following;
It takes 6 to 8 months to complete the production because it will be manufactured after receiving the order and then take time to export to you.
The case of exporting, we go your place and assemble our systems on arrival that.
・External dimentions & Weight:W700 × H900 × D650 /mm  & about 162kg(Include Network)
・Weight:about 162kg(include Network)
・Front baffle : Board thickness 84mm / Round type
・Weight of SP-Box only : about 90kg